IRA Charitable Rollover
You can give to nature and take advantage of a special tax treat for the year-end giving season with the IRA Charitable Rollover. But it must be done soon to count for 2017.

People age 70 1/2 or older can make IRA transfer gifts tax-free to the Michigan Nature Association, a qualified charity;

Gifts of up to $100,000 qualify when IRA assets are transferred directly to the Charity;

Directly transferred gifts count towards the required minimum distributions you must take annually from your traditional IRAs, but aren't included in your adjusted gross income and therefore are not counted as taxable income;

For married couples, each spouse can transfer up to $100,000 from their IRA.
A recent article in U.S. News & World Report, "How to Donate Your Required Minimum Distribution to Charity," provides an excellent overview.
But time for a qualifying gift for the 2017 tax year is running out. Transfers must be complete by December 31, 2017 for this tax year. To make a qualifying gift to MNA for the 2017 tax year we encourage you to contact your IRA administrator while there is still time.
Thanks for considering MNA in your year-end giving.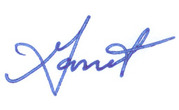 P.S. Don't forget, transfers must be made by December 31, 2017 to qualify for this tax year.